No one would dispute that having your own townhouse in New York City is a supreme luxury. And yet, while we retain a special affection for the classic New York brownstone, the building is not without some vexing flaws: dark interiors, choppy flow, and precious square footage sacrificed to circulation.
"It's such a strong typology here, most of us could navigate it with our eyes closed," says architect Andrea Steele, AIA. "Rooms take up two thirds of the floor plate. The façades are all punched windows. And the main stair is pulled to a party wall side. So much valuable real estate is sacrificed to the process of running up and down the stairs."
When Andrea's client approached the firm with an ambitious program and an ample budget, ASA set about rethinking the townhouse typology from the ground up—or, more precisely, from below ground up to the sky. The first element to go was that party wall stair, which the architects moved to the center of the structure. "We tried as best we could to create a courtyard building," she says.
Next to go were those punched openings. "We peeled them away and created a dual skin façade—operable window systems that facilitate passive cooling and a screen that mitigates solar heat gain and provides privacy," she explains. An even more dramatic move was raising the backyard to tuck in a glass pavilion suspended under a walkable skylight. It answered the buyer's request for a "carriage house for mother" and solved a zoning constraint against building to the rear property line.
The multilevel, reinvented townhouse weaves nature, light, and controlled views to the outdoors into nearly every space, while also creating a visually striking example of urban residential architecture.
---
Plans and Drawings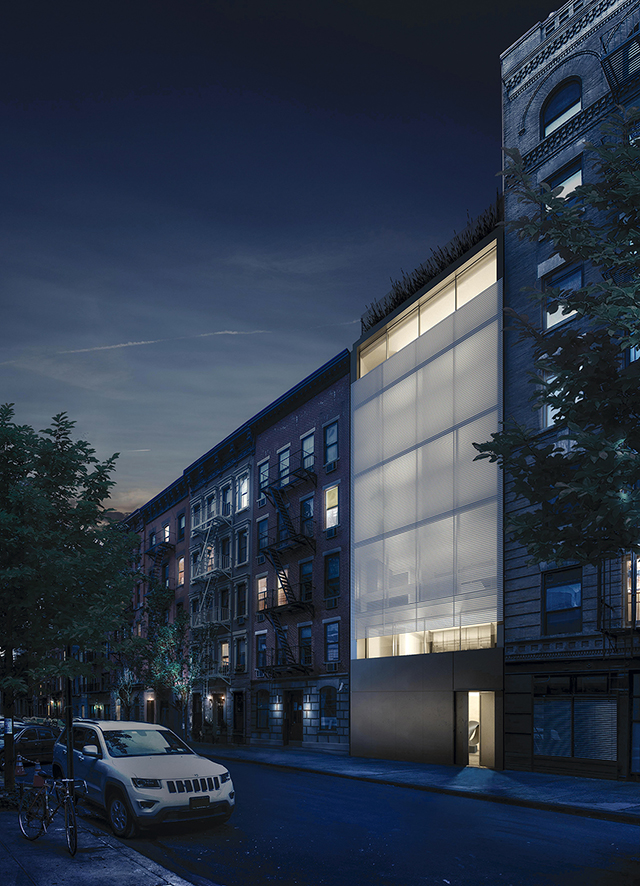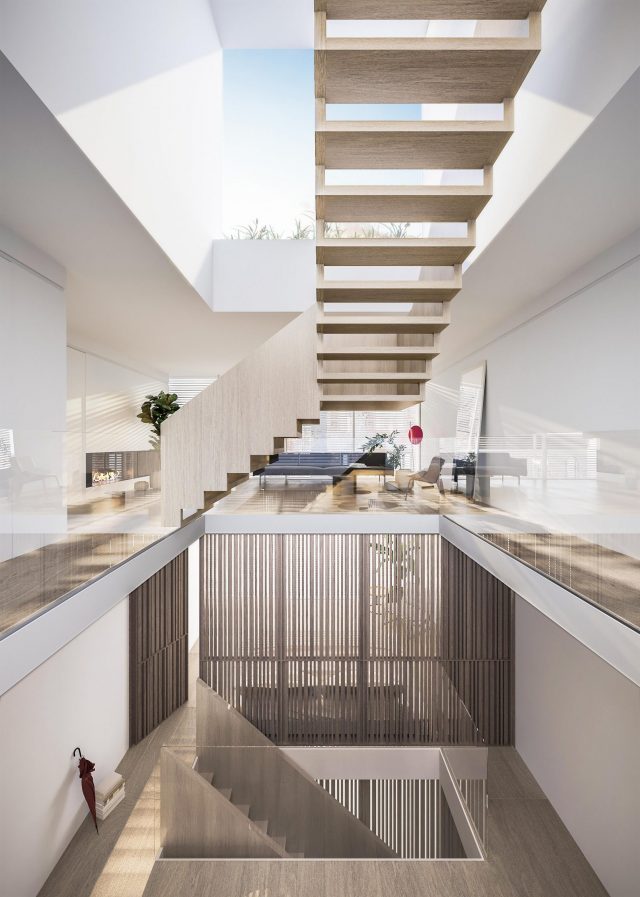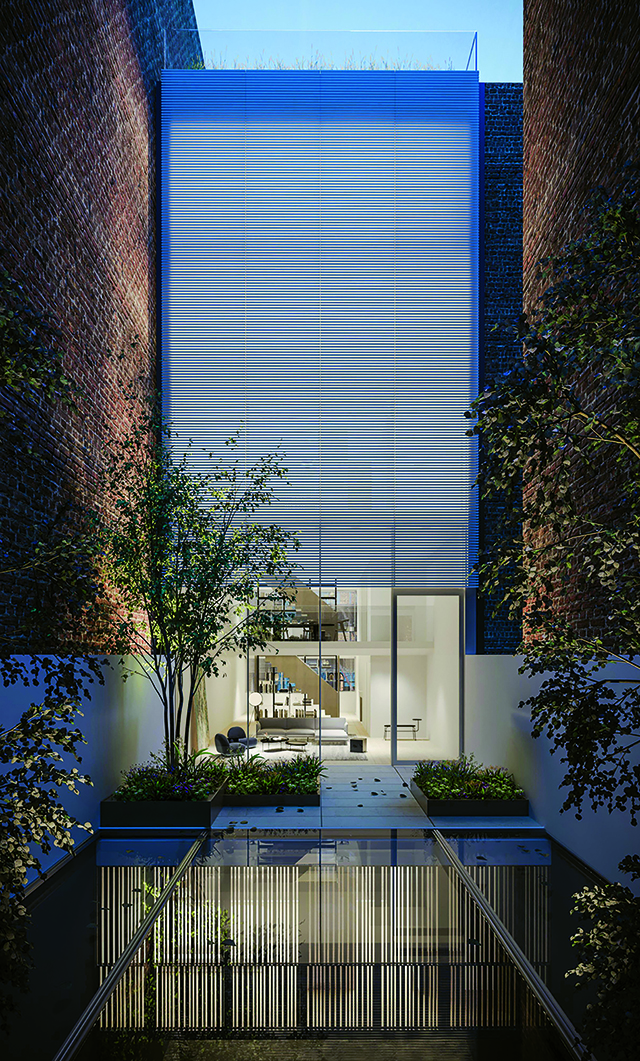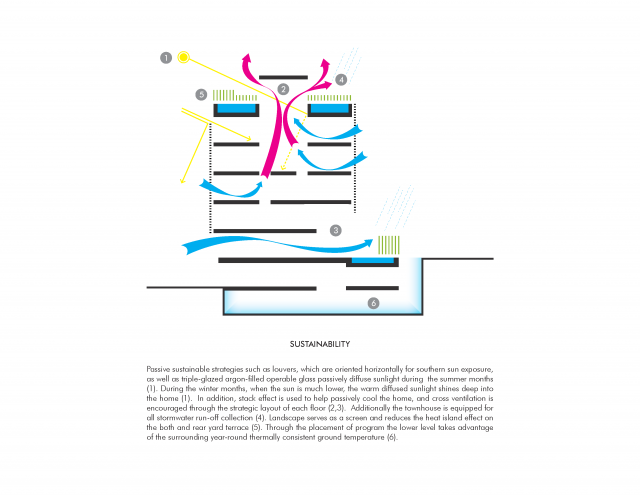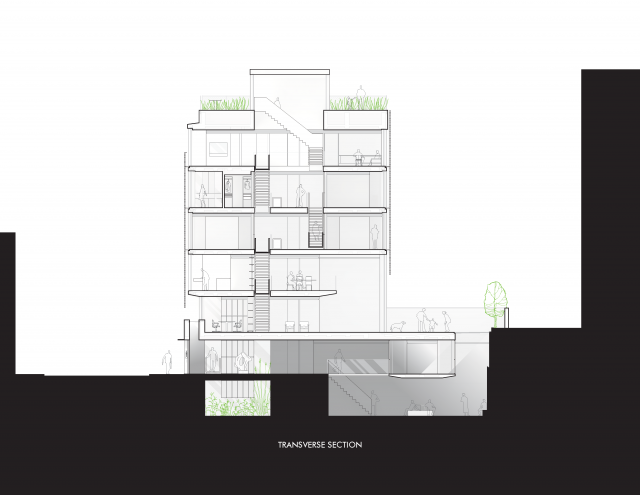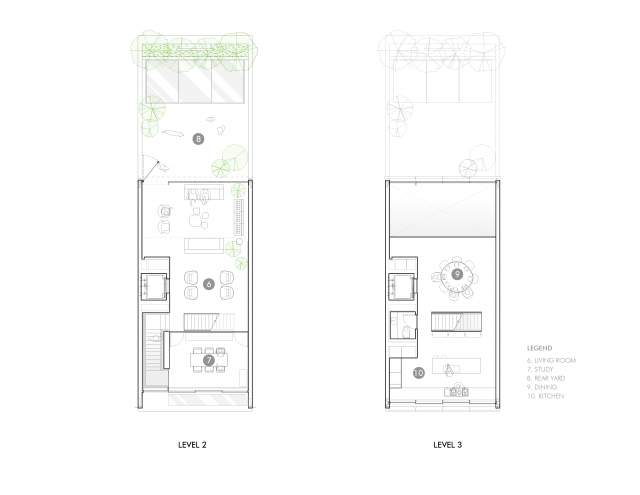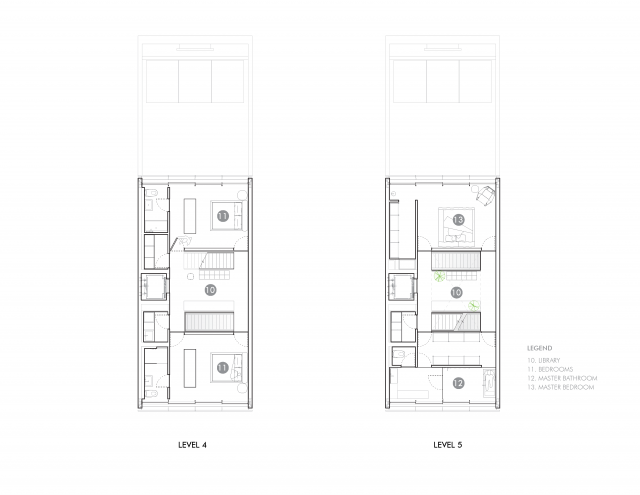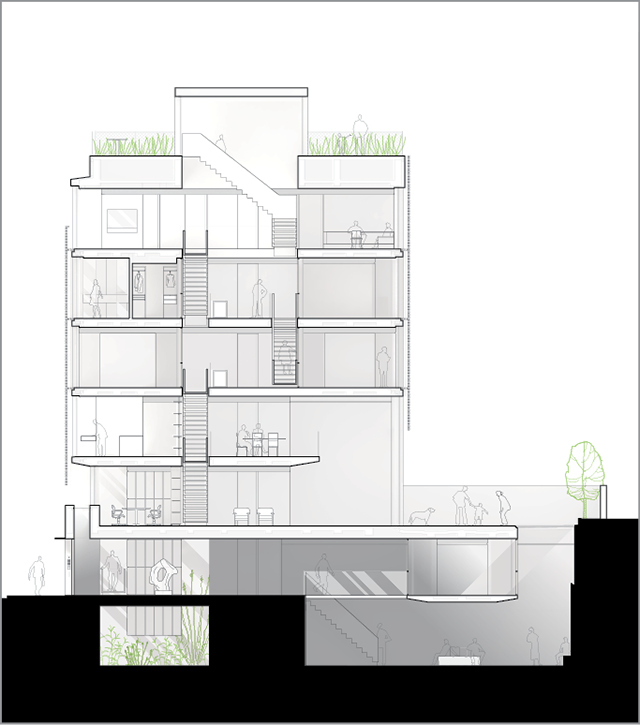 ---
Project Credits
Chelsea Townhouse
New York
Architect: Andrea Steele, AIA, principal in charge; project team: Gisela Vidalle, Sam Rosen, Elsa Ponce, Sara de Miguel, Noy Ramon, Sabine Valenga, Andrew Vichosky, Andrea Steele Architecture, New York
Builder: J. Petrocelli Contracting Inc., Ronkonkoma, New York
Project size: 10,000 square feet
Site size: 2002 square feet
Illustrations: Andrea Steele Architecture